For those of you already using art …
search for what you need via the Links to everything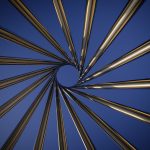 .
Training yourself to use art
We hope that you find the art Workbook useful as you proceed in your use of art. It is intended as a self-paced guide to learning to create your physics code in an art-based software environment. See Documentation & Support, in the art Quick Links, at right.
You may want to learn more about how art interacts with other software packages; you'll find this information under the art Ecosystem. In particular, see the art software suite (add link) and the art run-time environment (add link).
art and your experiment
Several experiments based at Fermilab are already using art and send representatives to the art stakeholders meetings. These representatives can help you get started on your experiment and answer questions about the implementation of art specific to your experiment. Each experiment should have its art-specific documentation available on the website linked under art Quick Links.
Questions?
The art-users@fnal.gov listserv is a forum for art users to communicate with each other. The art development team is also subscribed and will answer questions.
Support and Contact Information
The artists
art is developed and supported by members of the Scientific Software Infrastructure Department in Fermilab's Scientific Computing Division.
Do you want to contribute to art? Contact artists@fnal.gov.
User Support
Subscribe to the art-users@fnal.gov mailing list to report issues, ask questions and communicate with your peers.
You may report your issues directly to the Issue Tracking system in Redmine. (login required)
To send email only to the art development team, use artists@fnal.gov.
Fermilab users: for computing problems (outside of art itself): Submit a ticket to the Fermilab Service Desk, or from 8:00 to 4:30 M-F you can call the desk at 630-840-2345.
For experiment-specific or site-specific issues, contact your experiment representative (listed at right).
Stakeholder Support